boarding pass save the dates
for a local client's wedding who's guests were coming from other cities.
I also made her Passport invitations for outside guests, wedding invitations for local guests and wedding programs which I will be posting soon.
Boarding Pass and Passport invitations aren't just for destination weddings, I can customize either of those invitations for any event.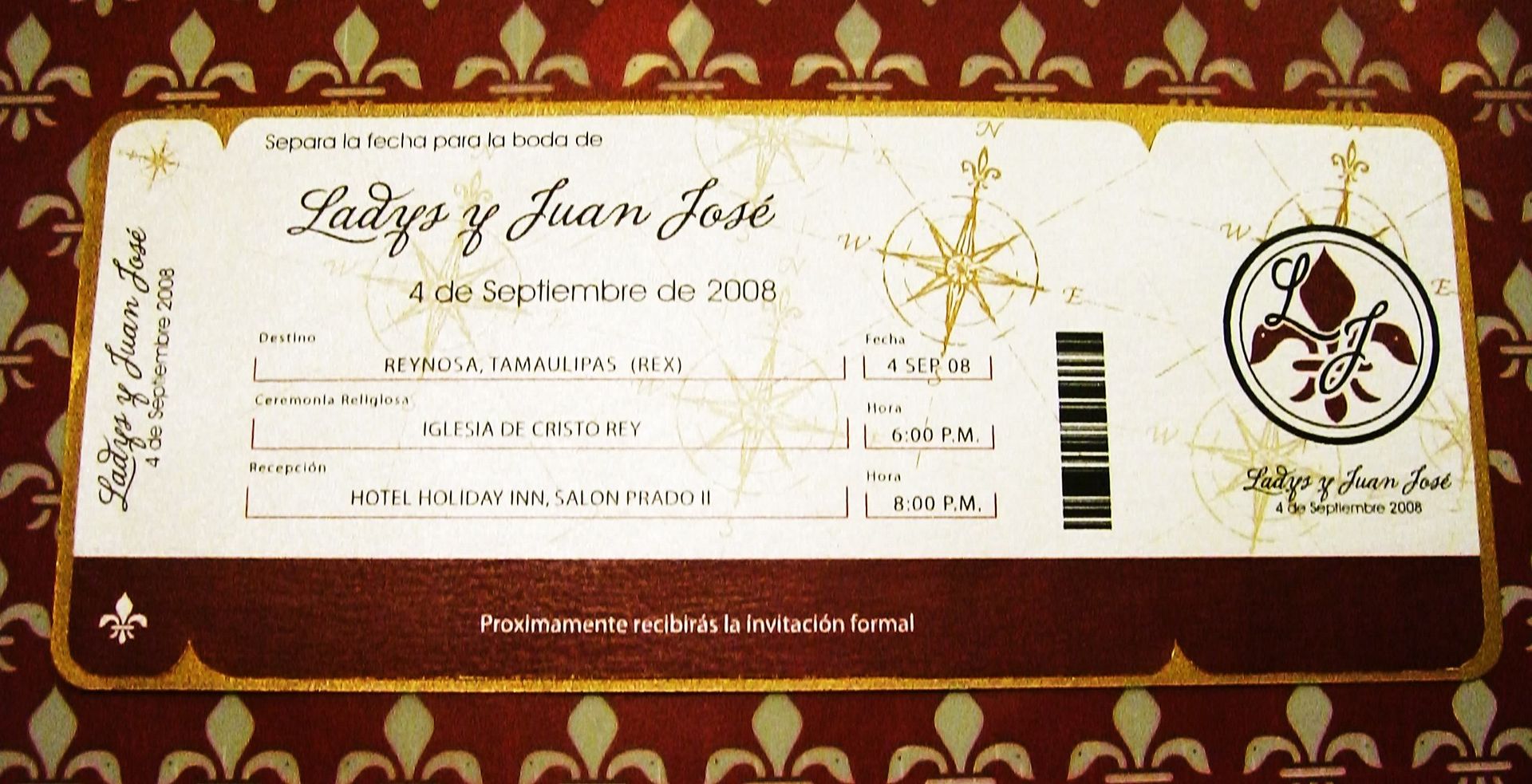 http://www.anaderoux.com

I made this